Dr. Fauci and UNESCO
Submitted by

thedosmann

on Thu, 09/09/2021 - 23:15
UNESCO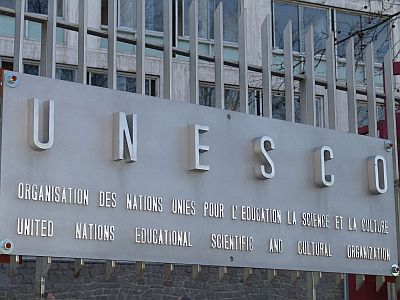 UNESCO is a part of the United Nations with the ability and connections to kickstart nations or send nations into oblivion. You might think that a projected 2020-2021 expenditure of US$ 1,278,312,303.07 might highlight the need to take a closer look.https://opendata.unesco.org/en/all-projects?sector_startswith_in=04&ordering=-transactionbalance_total_budget.
While there, look around. This is where World opinion is interpreted and then implemented. What group of people interpret world opinion and then direct changes based on that opinon?
Makes me wonder; Who are the influencers in that universe?
Dr. Anthony S. Fauci is more than just connected with the U.N. He is highly influential in the World repository of information implementation. He directs and focuses the direction of World changing events. I sincerely believe he was instrumental in increasing the impact of the covid19 virus with misleading and false statements he later recanted on or just changed the focus. 
It would not surprise me if something more sinister was afoot.
Jim Atkins
Share it now!